Grace Frisone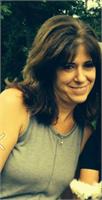 I received my 200 Hour Teacher Certification from Long Island Yoga School with Laurie Ahlemann and Jennie Wilson in May 2014. I am currently working on completing my 500 Hour Certification with Long Island Yoga School. I earned a YogaKids Foundations Certification from Gail Grossman in October 2014. I received my Restorative Teacher Certification from Gail Grossman in January 2015. And in September 2015 I earned my Reiki Initiation Certification from Reiki Master Laurie Ahlemann.
Grace Frisone instructs the following:
For students of all levels; a soothing series of rejuvenating poses.




This class is appropriate for all levels of yoga students who have some experience with yoga. The instructor will offer modifications for newer students as well as more challenging poses for advanced students. (not recommended for pure beginners)

This class is for experienced beginners who wish to take their practice to the next level. Vinyasa Flow level one classes include the basics of a flow class, which is a dynamic practice that focuses on combining movement with breath control - an energizing and invigorating yogic experience.




A more advanced version of the Iyengar class




This class is designed for the aging body. We will stretch and breathe while learning about key muscles involved in the postures and how we can engage them to create a deeper and more stable practice. Using props whenever necessary, we will open areas of the body that modern life does not access (or in fact tightens), leading to better physiological health, i.e. practicing passive backbends improves breathing and circulation to the heart. Using Yoga we will maintain strength and flexibility, along with dignity and grace!




Explore and develop healthy alignment and body awareness.Sue O'Connell brings over 25 years of experience to her Iyengar inspired classes. Students are encouraged to personalize poses to relieve tension, tightness and stress. Blocks, belts, bolsters and chairs are used to empower students to explore their bodies with a safe & balanced approach. Leave class feeling lighter & brighter!




for students with little or no yoga experience.