Stacey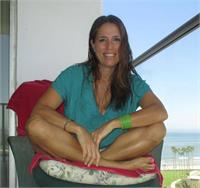 Stacey Kelly's life philosophy involves taking care of herself and others in mind, body, and soul. She is a Holistic Health Coach as well as a 2014 Om Sweet Om trained 200 Hour R.Y.T. and is dedicated to empowering people through healthy lifestyle choices to live their best life. After a diagnosis of cancer in 1998 Stacey re-evaluated her lifestyle and made some pretty big changes. Cleaning up her diet and finding ways to manage stress were paramount to her recovery and continue to be the cornerstone of her daily life. "Practicing" yoga is something Stacey does on and off the mat and she encourages her students to find ways to "live their yoga." She teaches a vinyasa based class with a focus on alignment and meeting the student where they are. First time students will always find themselves very comfortable in Stacey's classes even if it is at a more advanced level. She is also completing her Foundations Training Certification from YogaKids in January 2016 with Gail Grossman. Om Sweet Om has become a second home for her and she is forever grateful to Gail for creating such a wonderful place of peace.
Stacey instructs the following:
This class is designed for the aging body. We will stretch and breathe while learning about key muscles involved in the postures and how we can engage them to create a deeper and more stable practice. Using props whenever necessary, we will open areas of the body that modern life does not access (or in fact tightens), leading to better physiological health, i.e. practicing passive backbends improves breathing and circulation to the heart. Using Yoga we will maintain strength and flexibility, along with dignity and grace!